Embracing Passion and Purpose at Lola & Co.
Hi Babe! My name is Sydney and I am the owner of Lola + Co. I have a true love for retail and fashion and it has been a constant companion much like my 11-year-old boxer, Lola, who truly completes the picture of me. Lola's unwavering love and loyalty inspire me daily.
Lola + Co is the embodiment of my passions united. It's where retail, fashion, and the boundless love of a pet intersect. As you step into my boutique, envision a place where style merges with warmth and devotion. It's a dream fulfilled, and I can't wait to share this haven with you.
I have traveled the world, guiding myself on experiences to awaken self-love and rediscover the wholeness within. Through these adventures, I've learned to live passionately and authentically and my selection of clothes reflects that.
Thank you for joining me on this incredible journey. Together, let's make Lola + Co a reflection of our shared passion for life's beautiful moments.
With love and anticipation, Sydney XOXO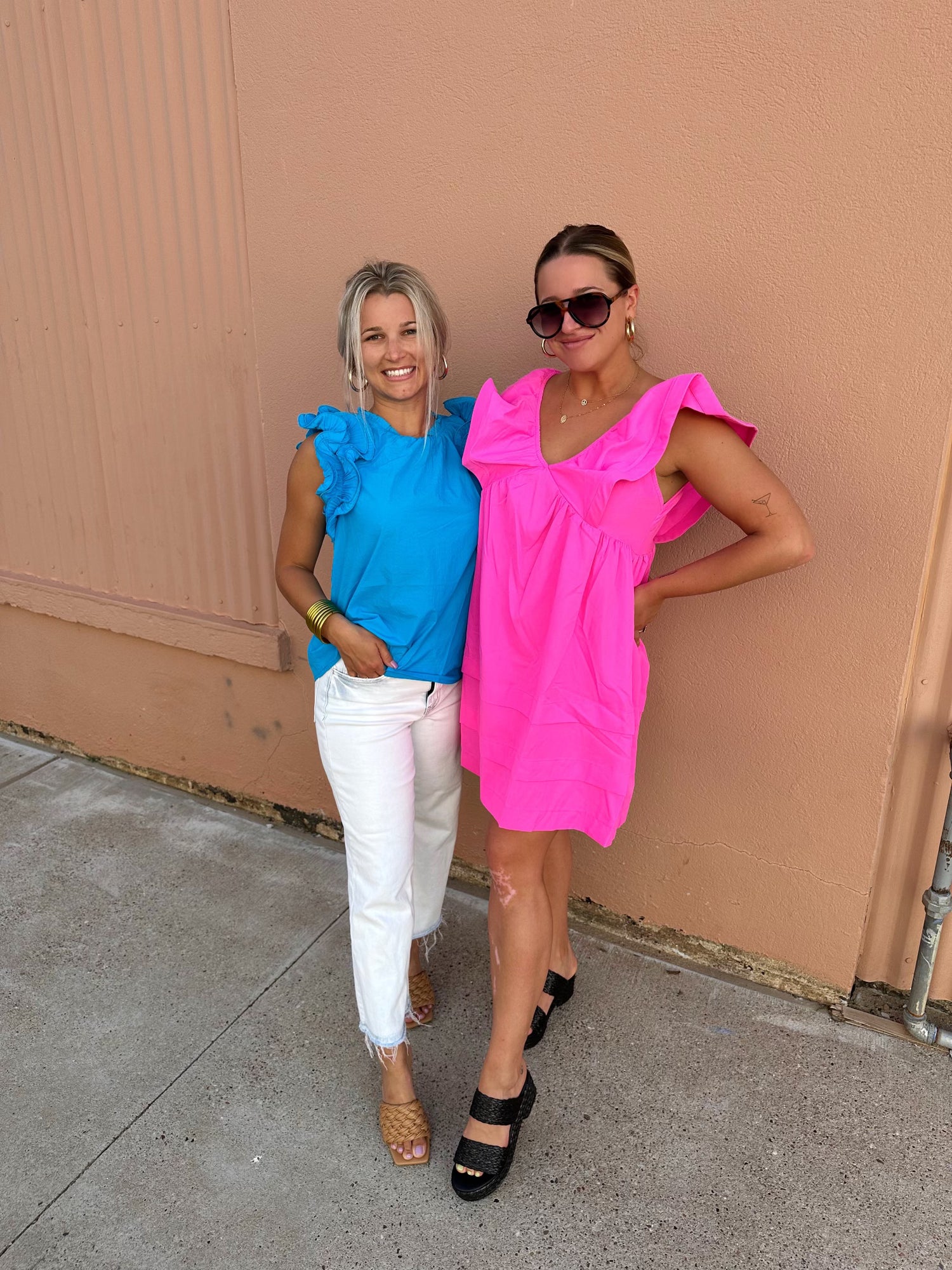 The Brand
The Lola & Co brand is for the woman that wants to brand herself as trendy & unique. A boutique rooted in the charming small town of Columbus, Texas and destined to make a statement. Our curated collection features jewelry exclusively crafted by Texas artisans. We are one of a kind in selecting both playful and high-quality ensembles, we are your go-to destination for office attire, dinner elegance, vacation chic, and unforgettable girls' night out looks.
FOLLOW US On Instagram @LolaCoBoutique •
10-DAY RETURNS

We offer an in-store credit within 10 days of purchase.

QUALITY & CARE

Each order is looked over with care to ensure we only send quality products made with love.

Free Shipping over $100

Free shipping on all orders over $100.